Beekeeping Services & Products
Meyer Bees provides all aspects of beekeeping services and products including package bees, queens, nucs, supplies, hive setups / management and honey production / processing.  We carry a full line of beekeeping supplies at our Minooka, Illinois location (roughly 35 miles southwest of Chicago).
2024 Italian, Carniolan, Russian and Saskatraz bee packages are available
starting around mid March (depending on weather) through to the end of May – order now!
2024 Nucs are available with pickup dates mid April through September
2024 Italian, Carniolan and Russian queens are available mid March and the rest of the season
2024 Saskatraz queens available mid April to end of June
>> call us 815-521-9116 or email

[email protected]

to get on the list for 2024 <<
.
click PDF brochure below or visit our SHOP for details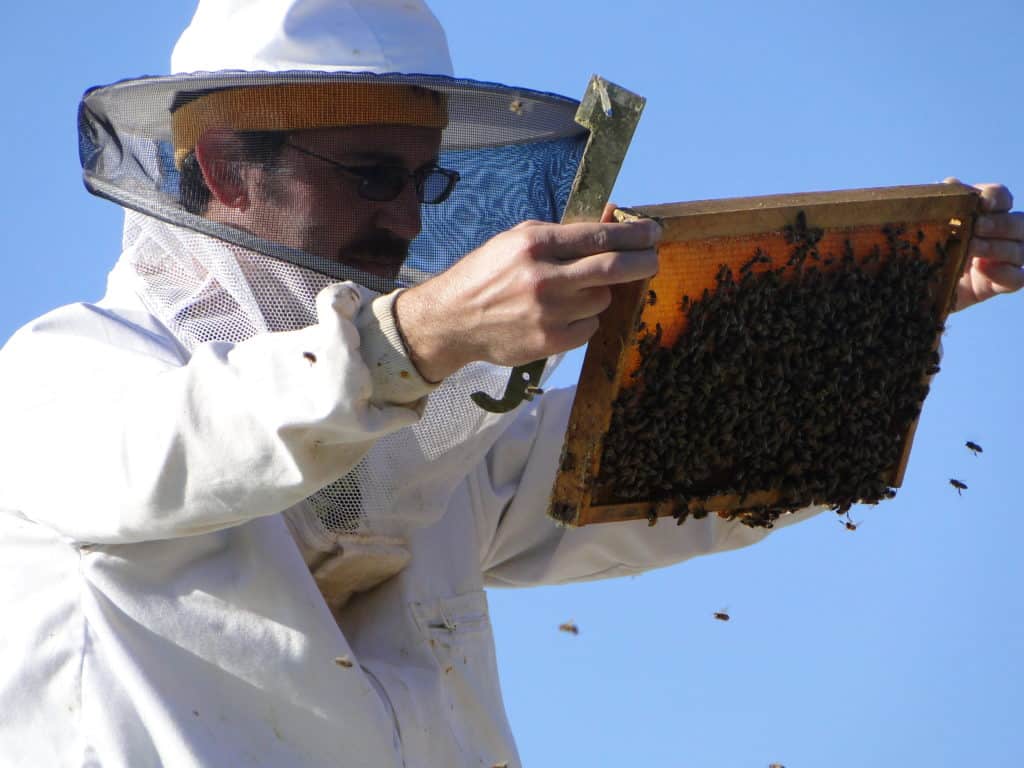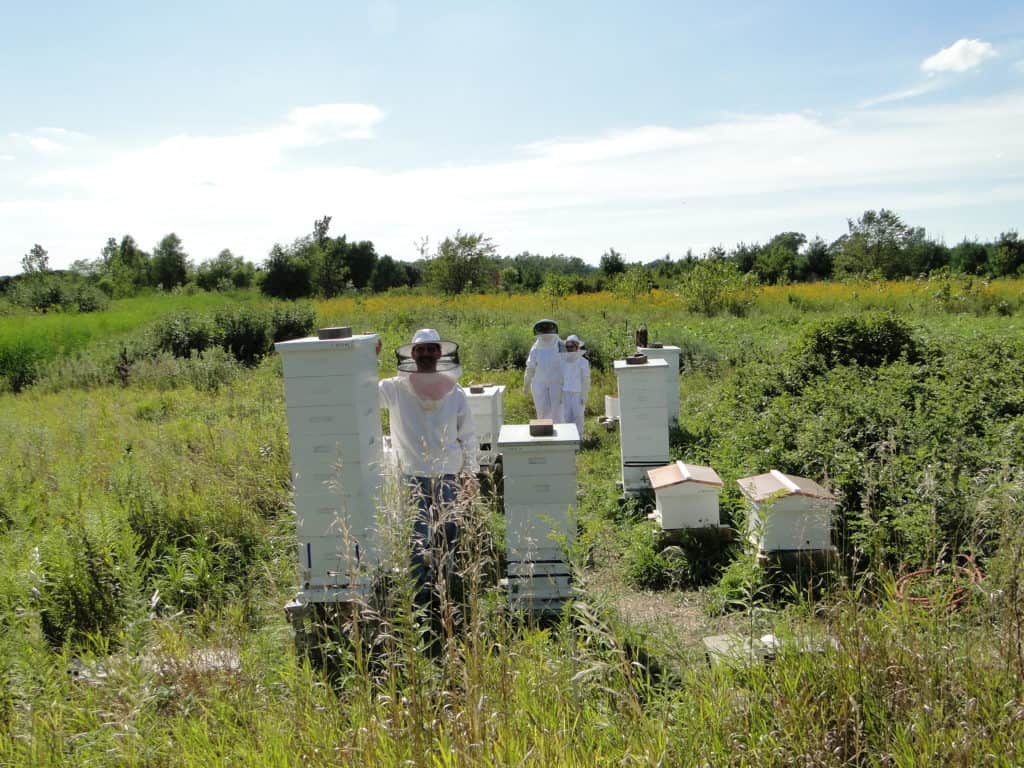 Providing hive services for single or multi-site setups, we can build from the ground up or refurbish/maintain your existing hives. Regular monitoring of hive and bee status will keep your hives healthy and producing. A full line of beekeeping supply equipment is in stock at our Minooka, IL warehouse

Keeping hives healthy and happy will yield the sweetest rewards. We pull, extract and bottle honey several times a season. If you manage your own hives, we can still provide honey extraction, honey drying and bottling services. Beekeeping items such as bottles, uncapping tools, screens and extractors are available for purchase.

We produce and sell locally mated Illinois honeybee queens. Need to requeen your hive? We can help!

Need bees? We sell bee packages, nucs, and frames of bees.
Click Here to Contact Us to see how we can help with your apiary needs!